This Is Barbara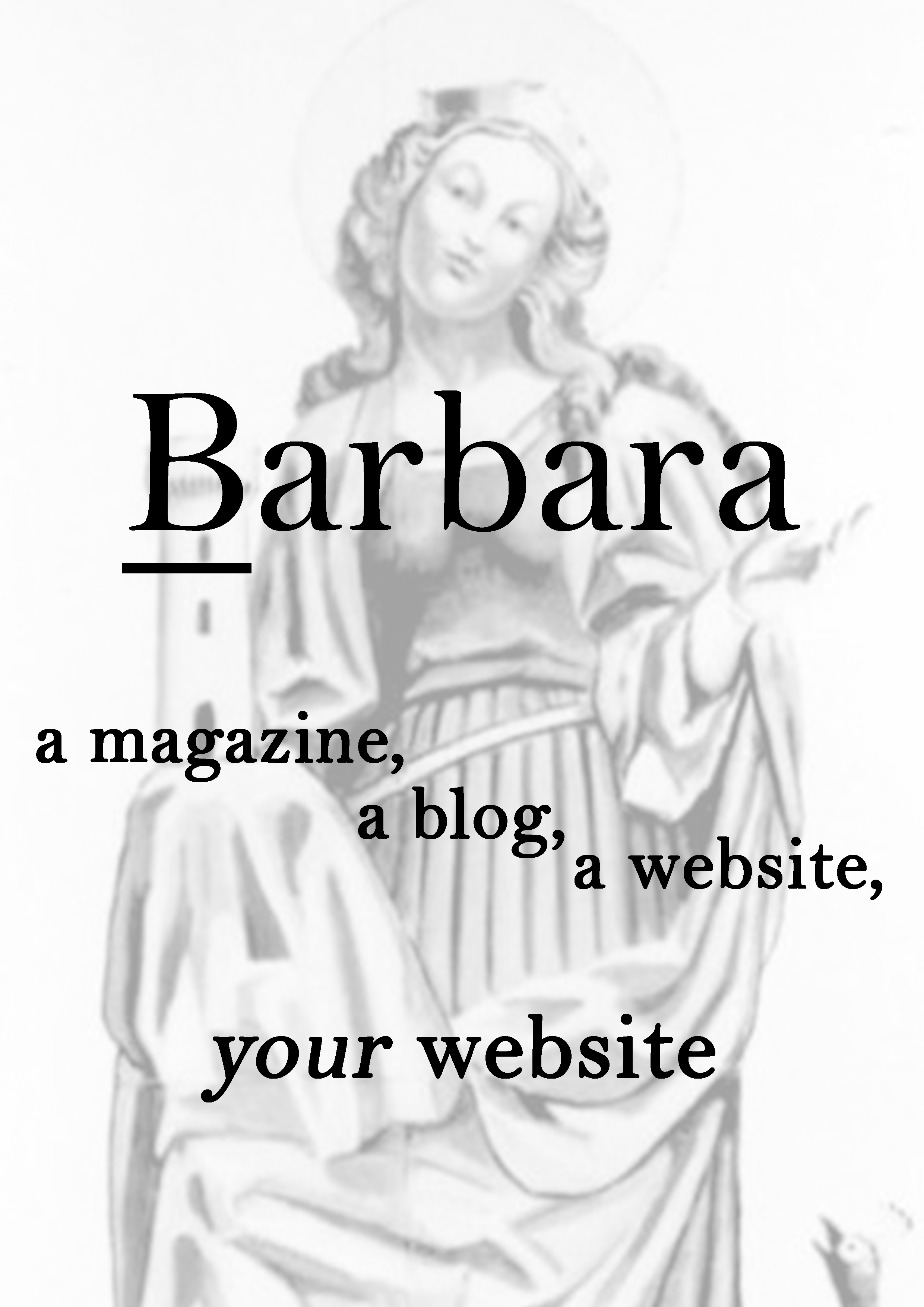 Barbara is a physical and digital magazine written, edited and published by University of Queensland architecture students. We promote the discussion, debate and sharing of all things architecture. Barbara is managed by the Bruce Architecture Society. Follow Bruce for all Barbara updates.
Facebook
|
Instagram
---
Special thanks to all of those that have helped make Barbara what it is today.





2020 Jas Stancombe, Malakai Smith, Esther Pearce, Hamlin Cox
2019 Hudson Smith
2018 Gordon Macindoe, Nick Russel, Sarah Manderson



---
Send us something?
Barbara is a student run magazine and blog, and we rely on students sending in their work. Do you have something you want us to publish? Please send it to us!
Please note that we will review all work submitted, and we will ask you to adjust work prior to publishing as necessary. We retain the right not to publish work that we find offensive, rude, or inappropriate.
Who are you?
Please send us some basic information about yourself. Not a current student? No worries - please tell us where you're working and which university you previously attended.

Your name?
Your degree and year level?
University?
Articles
Please send us your article as a .pdf document, and the images attached separately. We proofread all submissions and might have some suggestions before we publish your article.


Text Format: .pdf
Image Format: .jpg or .png
References
Please include any references in your articles as numbers or author date, supported by a list in a scholarly format at the end. Inline hyperlinks can be added on the blog, but can't be included in any physical issues.

Reference URL? Date? Author? Publication?


Questions or Contact?
Want to talk to us about something? Please get in touch!
barbaramedia.uq@gmail.com